It's Music Monday! What does that mean? The Central Mississippi Regional Library System
has a ridiculous amount of FREE to you resources available for patrons. One of those is Freegal
, a free and legal service that allows patrons to download three songs each week for FREE (notice the emphasis on free). Every Monday we'll be picking three songs that we love that are available on Freegal for you to download.
In honor of all of the people that just got home from the land of Bonnaroo, I decided I would mention three different songs from artists that were featured on this year's lineup at the farm. I myself did not have the chance to attend this year, so I am slightly jealous of the people that did go. I do hope you all had an amazing time, but of course you did because let's get real... It's Bonnaroo, the most magical place on earth.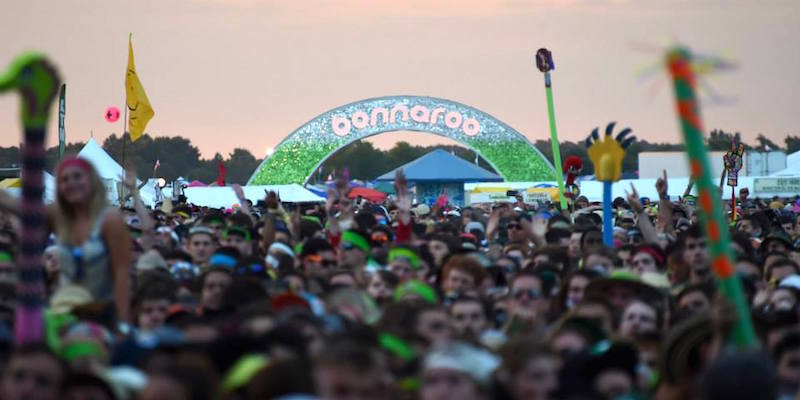 1. Shake It Out by Florence + the Machine
If you're into catchy empowering pop anthems, this song is for you. This is the main single from Florence Welch's newest album Ceremonials. Personal tip: sing this song at the top of your lungs.
2. Selkies (The Endless Obsession) by Between the Buried and Me
This is for all of the progressive metal lovers out there. Selkies has always been one of BTBAM's most notable songs, and I have always thought it deserves that recognition. It's a long thinking man's song with a well-blended composition of heavy and melodic.
3. IV. Sweatpants by Childish Gambino ft. Problem
If you ever experience people raining on your parade, this song for you. I didn't get into Childish Gambino until fairly recently, and because the internet is definitely my favorite album so far. Sweatpants is just one of the songs, and Freegal has the entire album!
4. BONUS! Bright Lights by Gary Clark, Jr.
For any fans of bluesy rock, this is a great song for you. This guy reminds me a lot of The Black Keys, so if you like them you'll most like dig this song, too.
If any of these songs sound like something you might be interested in, head over to Freegal
and download them, or you can simply browse for other songs! All you have to do is log in
with your library card number and pin (if you don't know this, check with your local librarian!) and search for the aforementioned artists. Enjoy!
That's all today, kids.
-Anna